Flights, hotels, events and travel canceled: The spread of Covid-19 has upset the state of Italian and international tourism.
The Covid-19 crisis has undoubtedly had – and continues to have – an immense impact throughout the world, especially within the tourism industry. Closed borders, national lockdowns and stalled business operations have upset the global market.
To obtain a comprehensive and accurate picture of the ongoing situation, The Data Appeal Company and Sojern, one of the major leaders of travel programmatic advertising, have joined forces. Together, we have created a joint study cross-analysing online content of Italian accommodations and flight searches to and from Italy. 
Inside this free report, you'll find the latest insights on how Covid-19 has impacted the tourism and hospitality sector around the world with a dedicated focus on Italy. The report includes:
Flight search trends to and from Italy 
An inside look at fluctuating hotel prices
The impact of Covid-19 on events
Behavioral and sentiment insights of Italians on social media
YOY global flight search forecasts for the upcoming months 
A sneak peak of Data Appeal Studio 
The beginning of the decline of online content and flight searches to and from Italy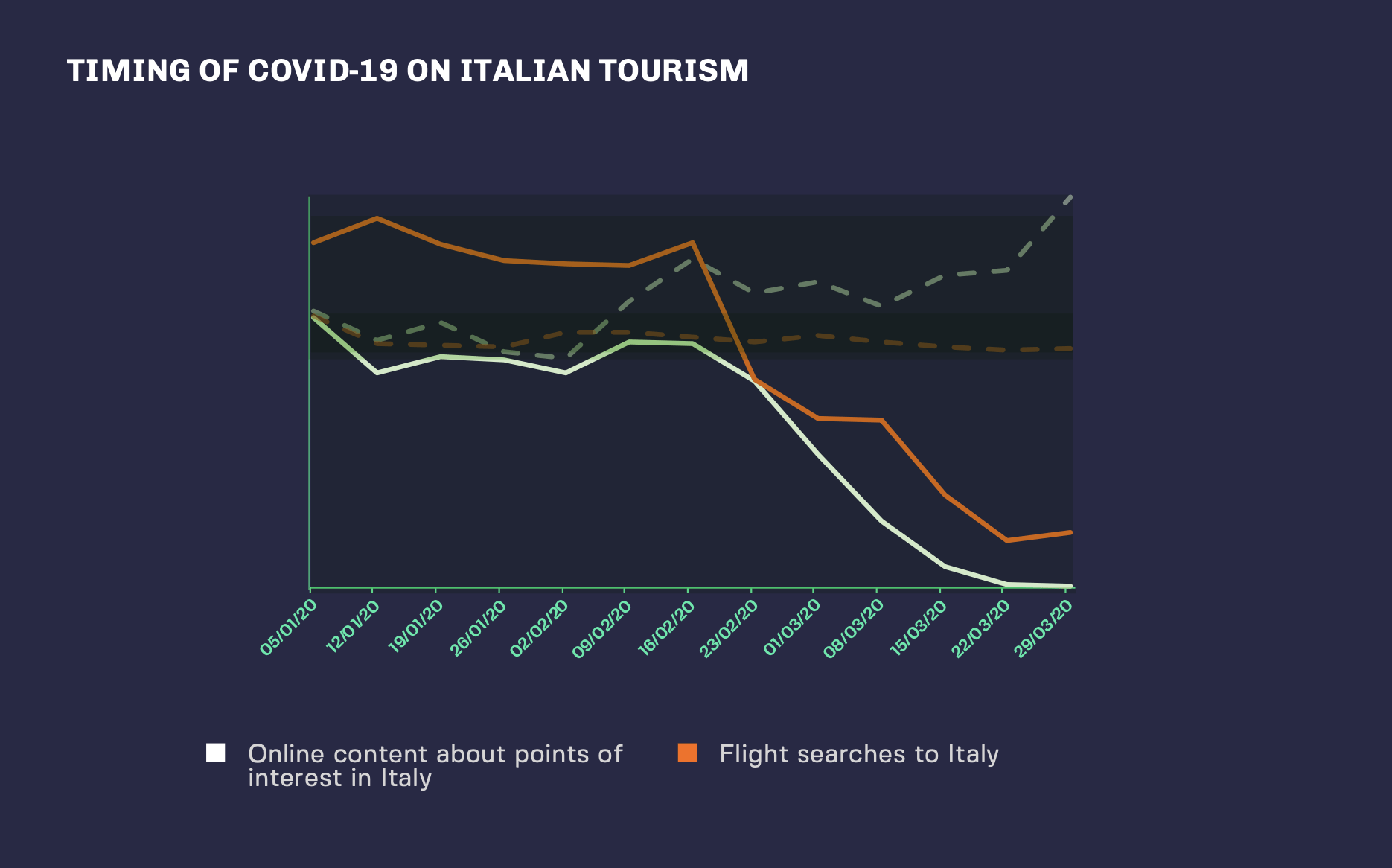 Starting in mid-February, the spread of the coronavirus infection begins throughout Italy and the crisis of Italian tourism follows close behind. The fall of Italian tourism goes hand in hand with the government mandates that followed after the first cases of Covid-19 were confirmed in Lombardy.
Download the complete report below to obtain a holistic overview of international and Italian tourism. Uncover the data to forecast the road to recovery for your business or destination. 
Complete the form below to download the free report: